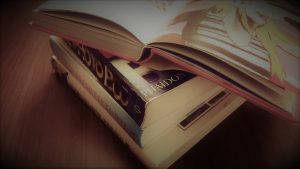 Christmas time. Holidays time. Long awaited… One can think, finally a time to relax and meet with long not seen friends and family.
All true. But for me this was/is also a time to meet with some of my very old "paper" friends. With my long not seen books passionately collected during my art history studies. These "good, old friends" wait for me patiently in my family home, always ready to share with me their "knowledge" and to inspire me. It is funny how many things one can discover by returning to once studied reading.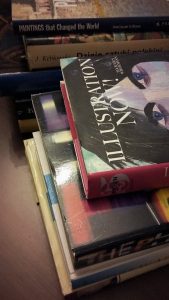 "Painings that changed the world", "Illustration now", "Visual Communication"… I read them now with a new fascination, discovering another ideas and meaning.
Reading about "The Paranoid-Critical Camember – Into the subconscious with Salvador Dali" or "Making Myths – film and art" makes me realize how happy I am to experiment with creativity, various ideas, designer tools and to learn from the best in their domains in European School of Design in Frankfurt.
Holidays is a good time not only to relax and rest but also to refresh the knowledge, search for inspiration and start a New Year with positive energy and new ideas. Let`s see what a New Year 2018 will bring. I hope and wish for me and all of you that it will bring only the good, inspiring moments. Happy New Year Everyone!